P&G in the Philippines
P&G Philippines takes pride in bringing many well-loved Brands to the Filipino consumer including Tide, Safeguard, Pampers, Whisper, Head & Shoulders, just to name a few
Our local organization consists of over 1300 employees working in our three sites, namely: the Philippines Selling and Marketing Organization,  the Cabuyao Plant, and the Manila Service Center
We are also proud to be a continuous source of strong leadership talent for P&G businesses across the globe with many Filipino P&Gers holding our flag high and leading critical businesses around the globe  
P&G Office
Net Park Building, 5th Avenue, Crescent Park West, Bonifacio Global City, Taguig
Marking its 80th year in the country, this is the new home of P&G Philippines that will house the Manila General Office and Manila Service Center.
The Manila General Office is home to approximately 200 employees working in the Philippines Selling and Marketing Organization. The General Office has been a key part of the Filipino household since 1935 and has been one of the strongest P&G subsidiaries in Asia and in the world.
The Manila Service Center is one of three global business service centers of P&G in the world. Established in October 1999, MSC provides services and solutions in Finance, Information Technology, Human Resources, and Purchasing to P&G operations in Asia, Central and Eastern Europe, the Middle East, Africa and North America. MSC is a multi-awarded site having been hailed the 2006 Asia Shared Service Centre of the Year and 2008 Shared Services Employer of the Year by the Shared Services & Outsourcing Network and it has the biggest employee count among the 3 Philippines Sites with 700 employees and counting.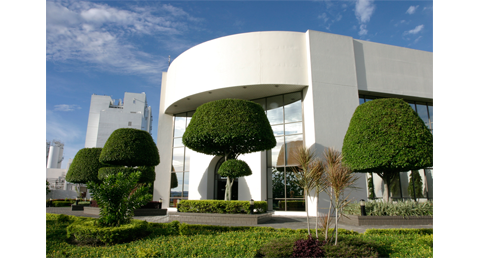 CABUYAO PLANT
Light Industries & Science Park 1, Cabuyao, Laguna
With over 450 employees operating on 6 production lines, Cabuyao Plant is one of the biggest sites in P&G Asia and is considered as the most capable site in the region delivering solid technical results. The plant manufactures several of P&G's well-loved brands such as Tide, Ariel, Safeguard, Downy, Joy, Whisper and Pampers to name a few.