What is the Dream P&G Internship?
The Dream P&G Internship is a flagship program offered to promising and driven undergraduate students interested in growing as a leader by stepping into the shoes of a P&Ger for two months.
You will get to join one of our departments – Brand Management, Consumer & Market Knowledge, Finance & Accounting, Human Resources, Information Technology, Sales, or Product Supply – and then receive an individual business project that you will get to work on for the period of your internship.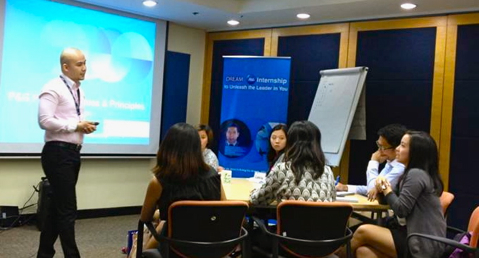 When is the program?
The Dream P&G internship will take place between May to August 2016. All interns are expected to complete a minimum of two months of continuous internship work and to report to their assigned work location for this period.
Where will the internship take place?
Interns may be assigned to a work location at the new P&G General Office in Net Park, Bonifacio Global City or at the P&G Cabuyao Plant, depending on the department and project they are assigned to. Select interns may also be chosen to participate in the Asia Internship Exchange and be sent for an all-expense paid internship at P&G Singapore**.
What's in it for me?
• Get the full experience of being a P&Ger by working on a live business project that you will own, lead, and deliver
• Experience a truly global work environment – interacting daily with P&Gers from various backgrounds, nationalities, and markets
• Attend leadership colleges and functional trainings delivered by some of the best, most experienced P&G leaders recognized in the industry
• Get continuous mentoring as you learn-on-the-job when you are assigned your own P&G Manager and Intern Buddy to coach and guide you
• Feel like a true leader by presenting your work to P&G senior executives during your midpoint and final presentations 
• Receive compensation for your work, because P&G offers monthly paid internships 
• Get the chance to receive a Job Offer from P&G for a fulltime management position in the department you interned in, even before you graduate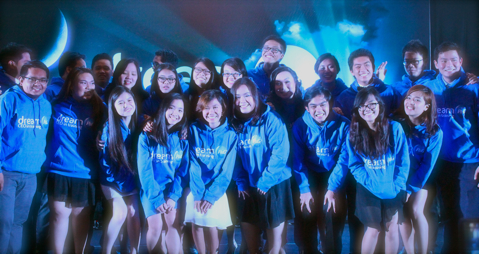 How do I apply?
The Dream P&G Internship Program is open to all university students who are graduating in 2016, 2017 or 2018. Applications for slots in the 2016 Dream P&G Internship Program will begin by November 1, 2015. If you are an undergraduate who would like to find out more about career opportunities at P&G, we encourage you to apply for the P&G CEO Academy that is happening on October 19 – 23, 2015. CEO Academy participants will be given priority for slots in the 2016 Dream P&G Internship Program. You can find out more here: HTTP://PHILIPPINES.PGCAREERS.COM/STUDENT-PROGRAMS/PG-CEO-ACADEMY/
Other interested applicants who have already graduated or are looking for fulltime jobs by 2016 are encouraged to apply directly for fulltime positions at our career website.
Stay tuned for more updates by following our Facebook page WWW.FACEBOOK.COM/PANDGCAREERSPH  
*Ranking from Chief Executive 2014
**qualification for placement in the Asia Internship Exchange is the same as regular application process, subject to availability of role